RECIPE: Prawn and Chorizo Pasta RECIPE: Prawn and Chorizo Pasta
Home Hacks | 2 November 2020
The ultimate summer, zippy, zappy, sit-on-the-deck with a glass of pinot gris, long-lunch winning dish to impress all. Friendly warning: you'll make it over and over again – promise!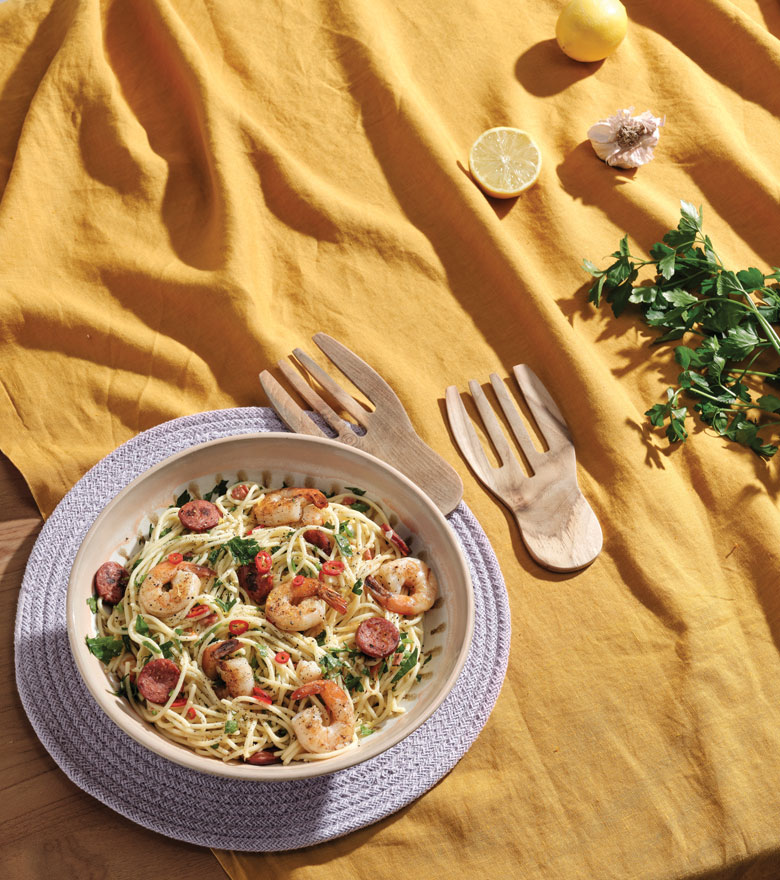 Prawn and Chorizo Pasta | Generously Serves 4
Ingredients
500g spaghetti
400g raw prawn cutlets
4 tablespoons extra virgin olive oil
6 garlic cloves, diced
1 large red chilli, diced
1 shallot, diced
1 chorizo sausage, 3/4 diced, 1/4 cut into rounds
Juice and zest from half a lemon
To Serve
1 parsley bunch, finely chopped
Parmesan
Extra virgin olive oil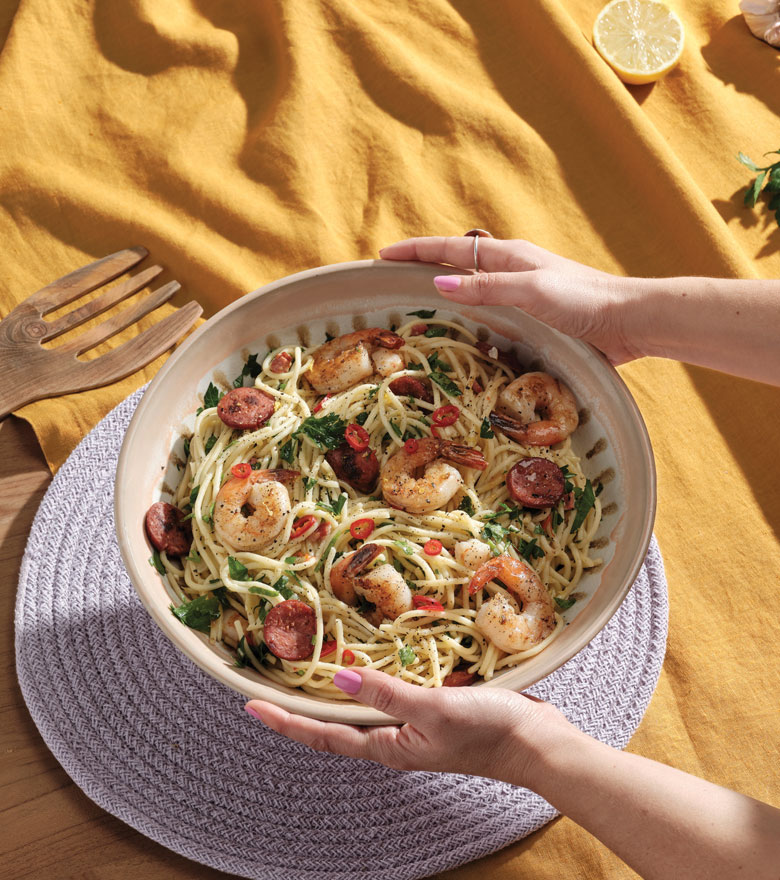 Method

Cook pasta according to packet instructions. Important: once cooked, reserve a cup of pasta water before straining and return to pot.
While pasta cooks, dice garlic, chilli, shallot and chorizo, being sure to set aside extra chorizo rounds and chilli for garnish.
Setting aside 4-5 whole prawns for garnish, cut prawn cutlets into thirds and remove their tails.
In a large fry pan on medium heat, add 4 tablespoons of olive oil (this is your sauce base). Ensure oil is not too hot to avoid burning garlic.
Add chorizo, shallot, garlic and chilli, cook for two minutes or until fragrant and shallots appear translucent.
Add diced prawns, cook for another minute or until prawns appear pink.
Add ingredients from fry pan to cooked pasta, mixing well and adding reserved pasta water as needed to thicken.
Add lemon juice and zest, combine. Add chopped parsley, combine.
Keep heat on fry pan and cook chorizo rounds and remaining prawn cutlets.
Pour pasta into a large bowl and top with your just-cooked prawns and chorizo.
Add parmesan as needed and enjoy!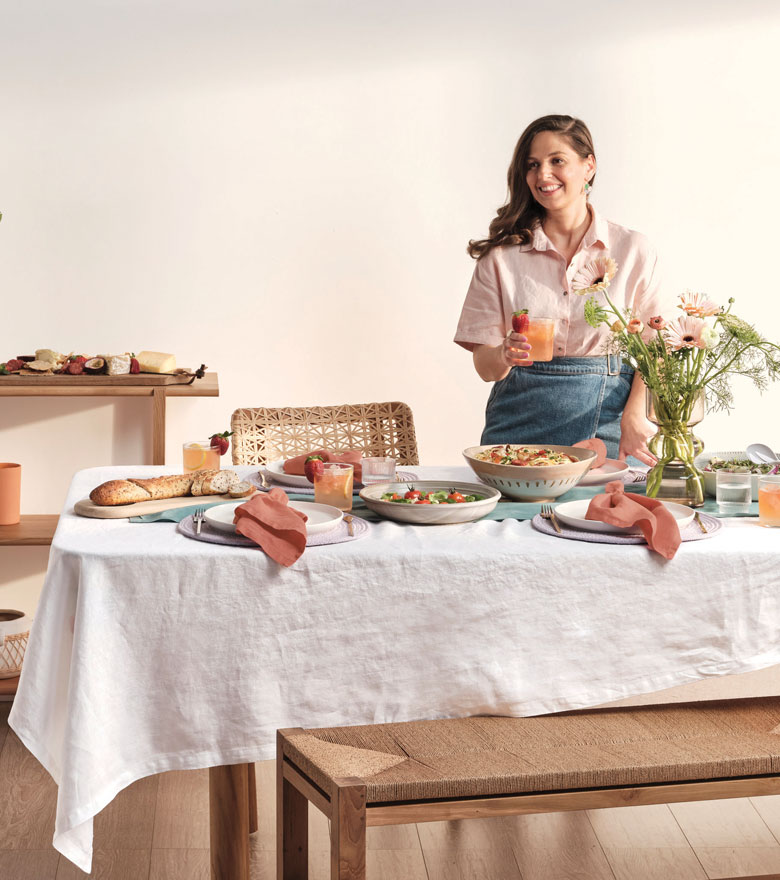 Shop this story >
Shop our extensive table linen range of tablecloths, table runners, napkins and placemats here.
Shop kitchen aprons and tea towels here.
Shop for oven gloves and pot holders here.
Find your next stylish servingware here.
See our Alta porcelain loose dinnerware range here.