 RECIPE: Spiced Chai
Home Hacks | 20 May 2021
There's no better way to start hibernation season than with a steaming hot cup of tea. But, what's even better than this?
The homemade spiced chai sort of course, with a scent to give you all those feel-good cosy vibes.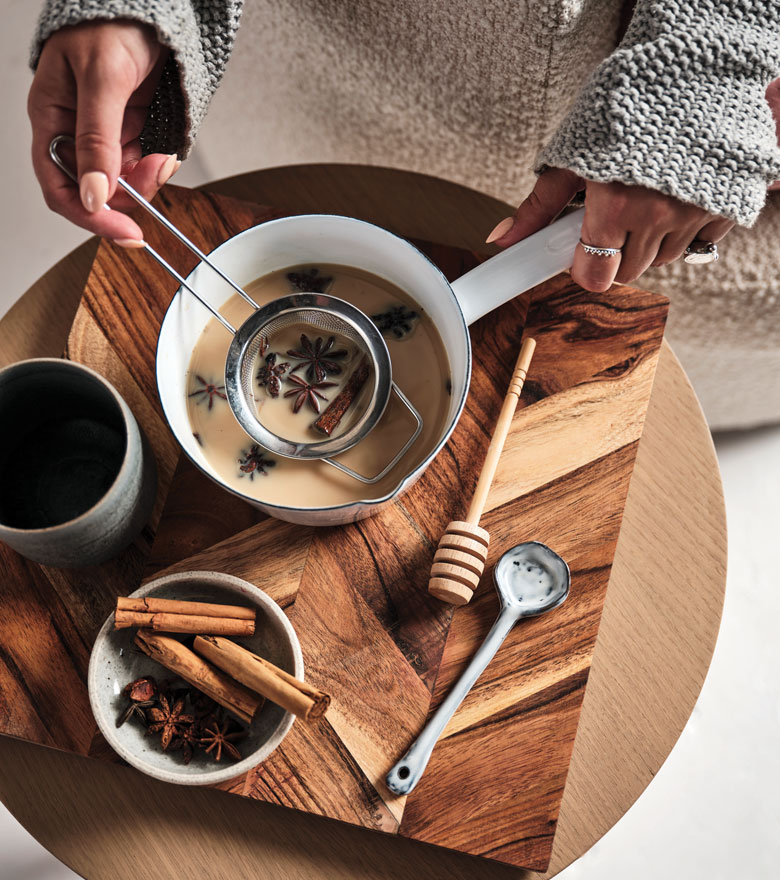 Spiced Chai | Serves 1
Ingredients
1 cup water
2 cardamon pods
1 star anise pod, whole
1 cinnamon stick
1 clove, whole
1/4 teaspoon black peppercorns
1/4 teaspoon ginger, ground
1/4 nutmeg, ground
2 Darjeeling black tea bags
1 cup milk of choice
1 teaspoon honey, more if you like it sweeter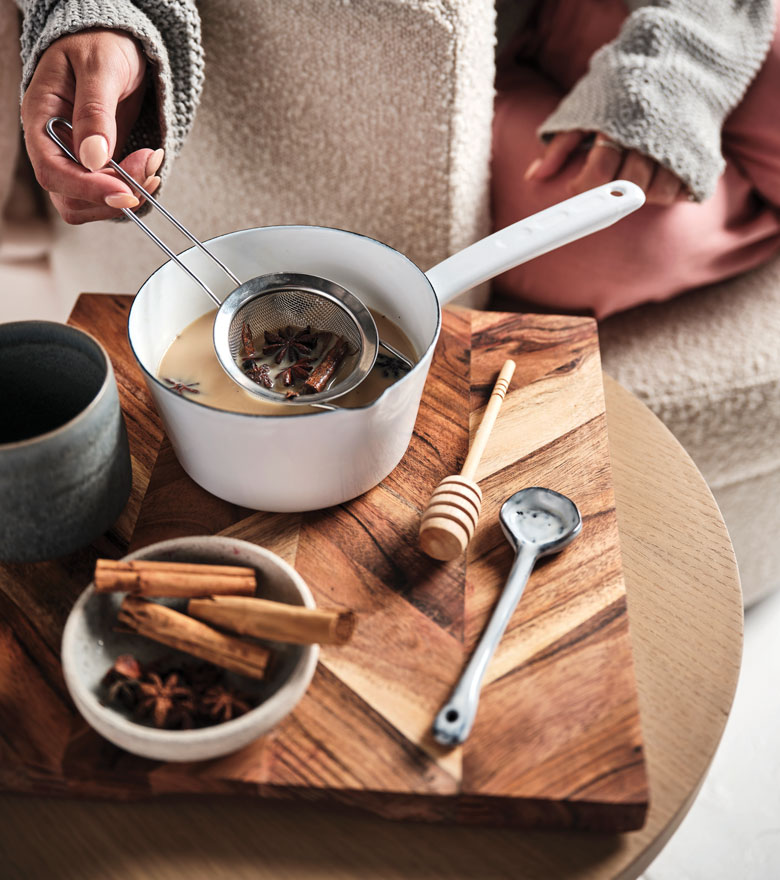 Method

In a small or medium saucepan, bring cardamon, star anise, cinnamon, clove, peppercorn, ginger and nutmeg to a boil.
Add the tea bags, and steep for 5 minutes.
Remove tea bags and rest for 5 minutes.
Meanwhile, heat milk and honey in a smaller saucepan over medium heat, taking care not to bring it to a boil. Depending on what tools you have, here you can froth your milk.
While the milk cools for a minute, strain the tea into your favourite mug or cup.
Add slightly cooled milk.
Enjoy warm.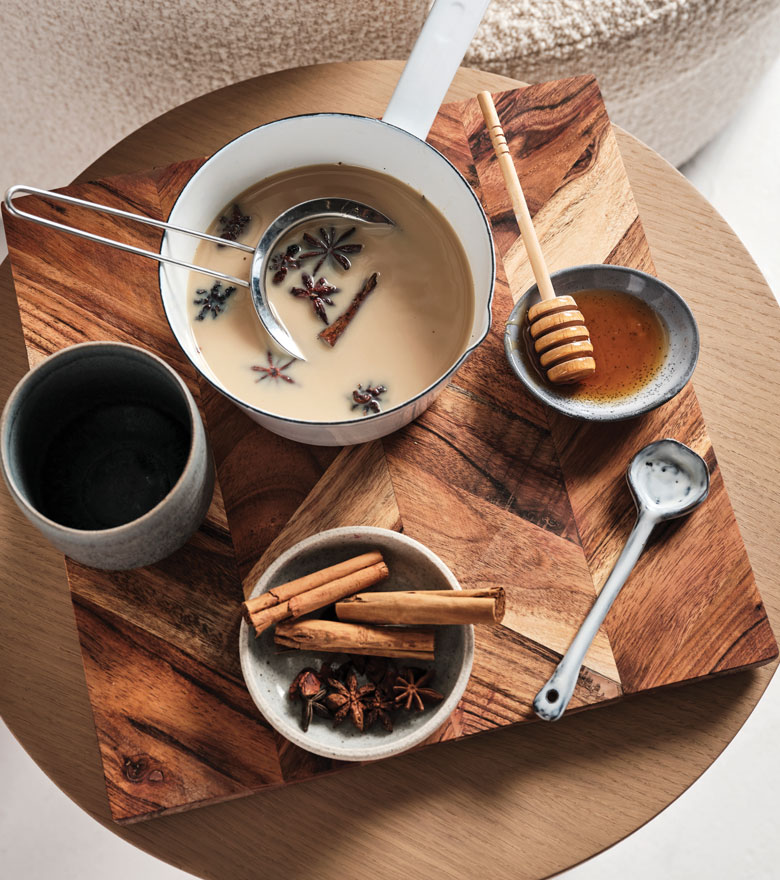 Shop this story >
Shop our extensive table linen range of tablecloths, table runners, napkins and placemats here.