Ideas and tips from our in-house experts – get the best out of your bedding.
Different fabrications require slightly different attention and care. Find your favourite fabrication and follow this guide for soft and long-lasting bedding.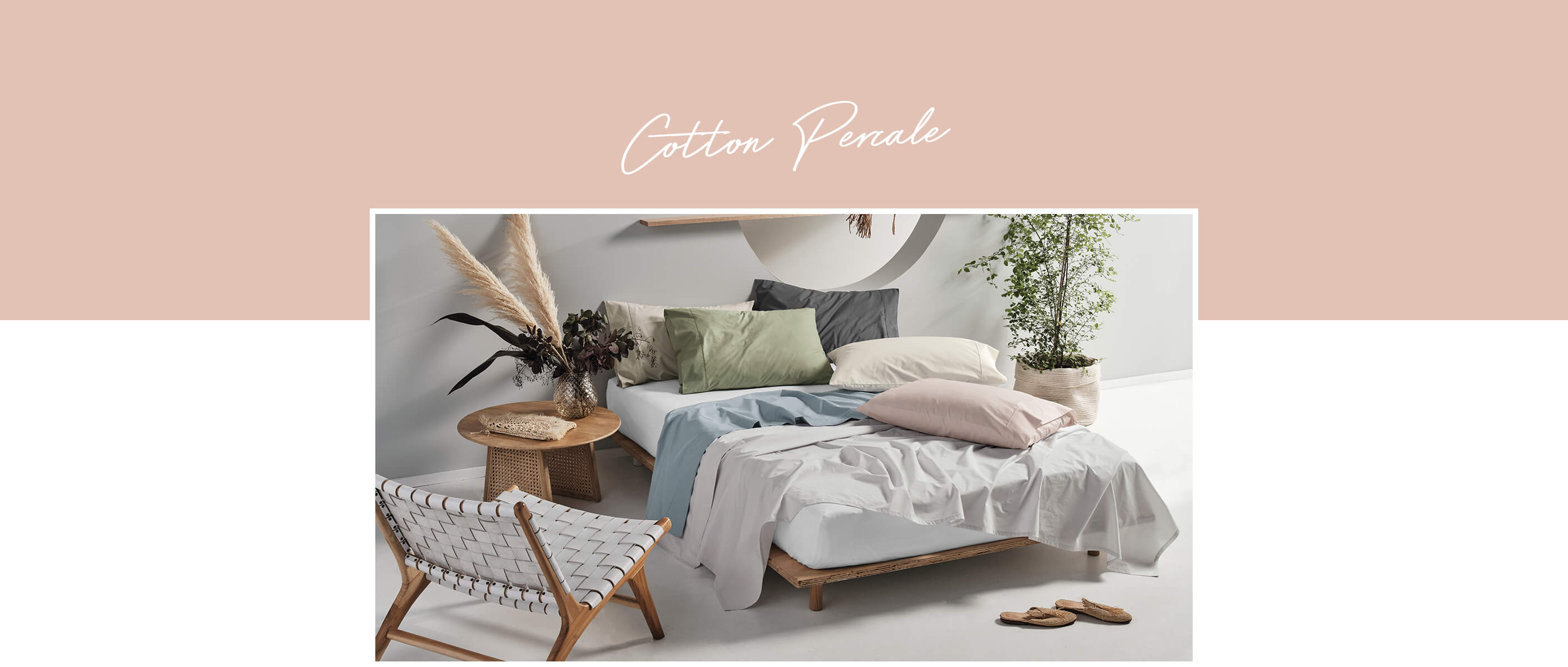 Love those fresh sheet feels, just like your last hotel-stay?
Cotton percale's crisp hand-feel enjoys a matte finish due to the weave's even, cross-hatched pattern throughout.
CARE
Wash in warm water with mild soap. Too much soap or starch causes the fabric to feel scratchy.
Avoid using bleach – this weakens the fibre and reduces its lifespan.
Don't wash sheets with any other clothing or items that could catch and tear fibres – zips, studs, etc.
Avoid tumble drying as heat damages fibres, causing shrinkage.
Line-drying reduces wrinkles and creases and helps to avoid ironing.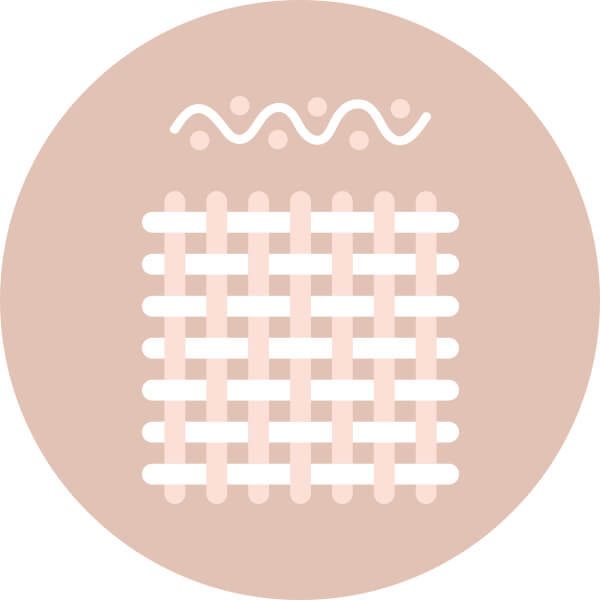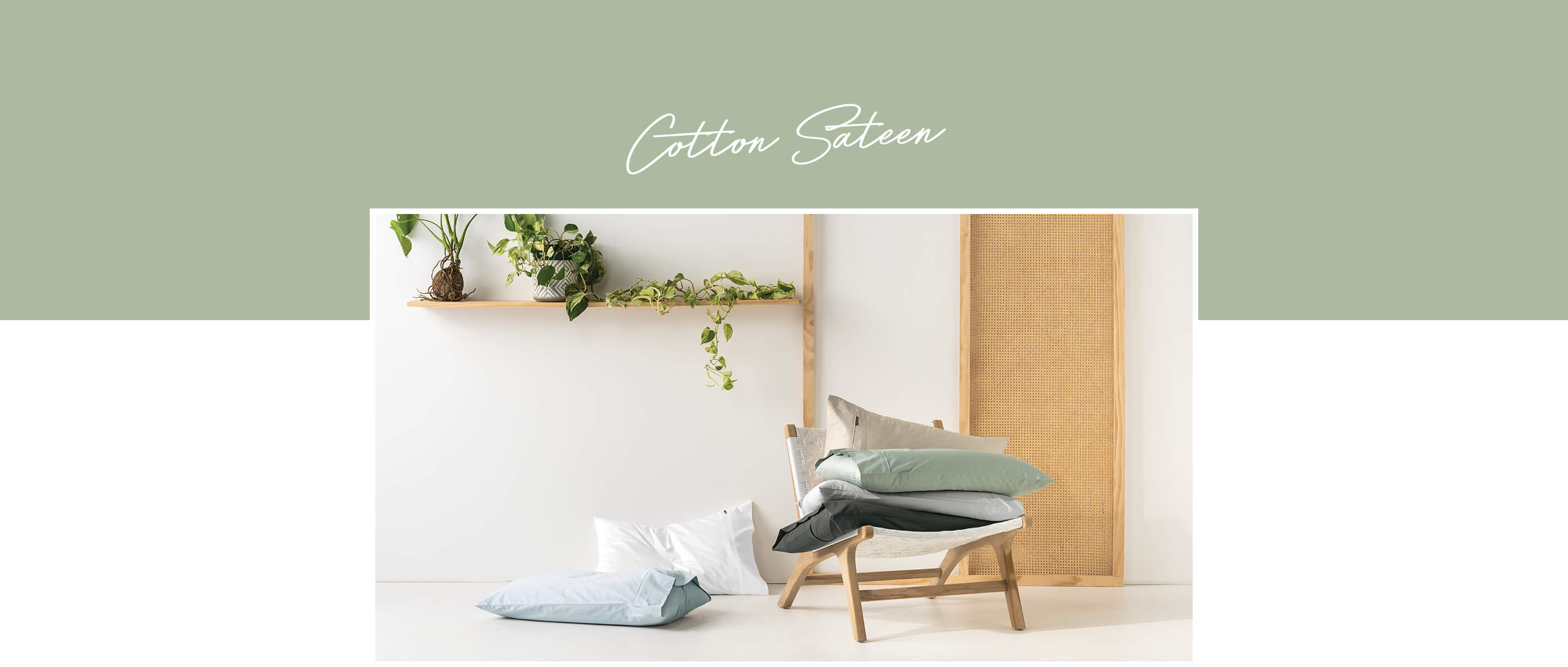 Prefer a silky smooth finish, the kind that allows you to glide into a super-soft bed?
A cotton sateen weave consists of four threads that run over a single thread, creating that ultra-smooth finish.
CARE
Wash sateens separately from towels and other clothing to prevent pulling. This allows for better circulation and a cleaner result.
Avoid tumble drying. If there's no other option, do so using a low-heat setting.
Tumble drying results in crinkled sateen, so if you prefer a smooth look, give it a quick iron.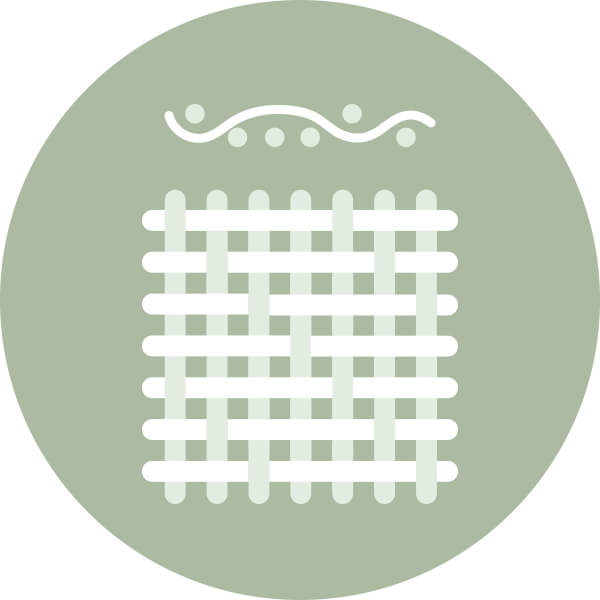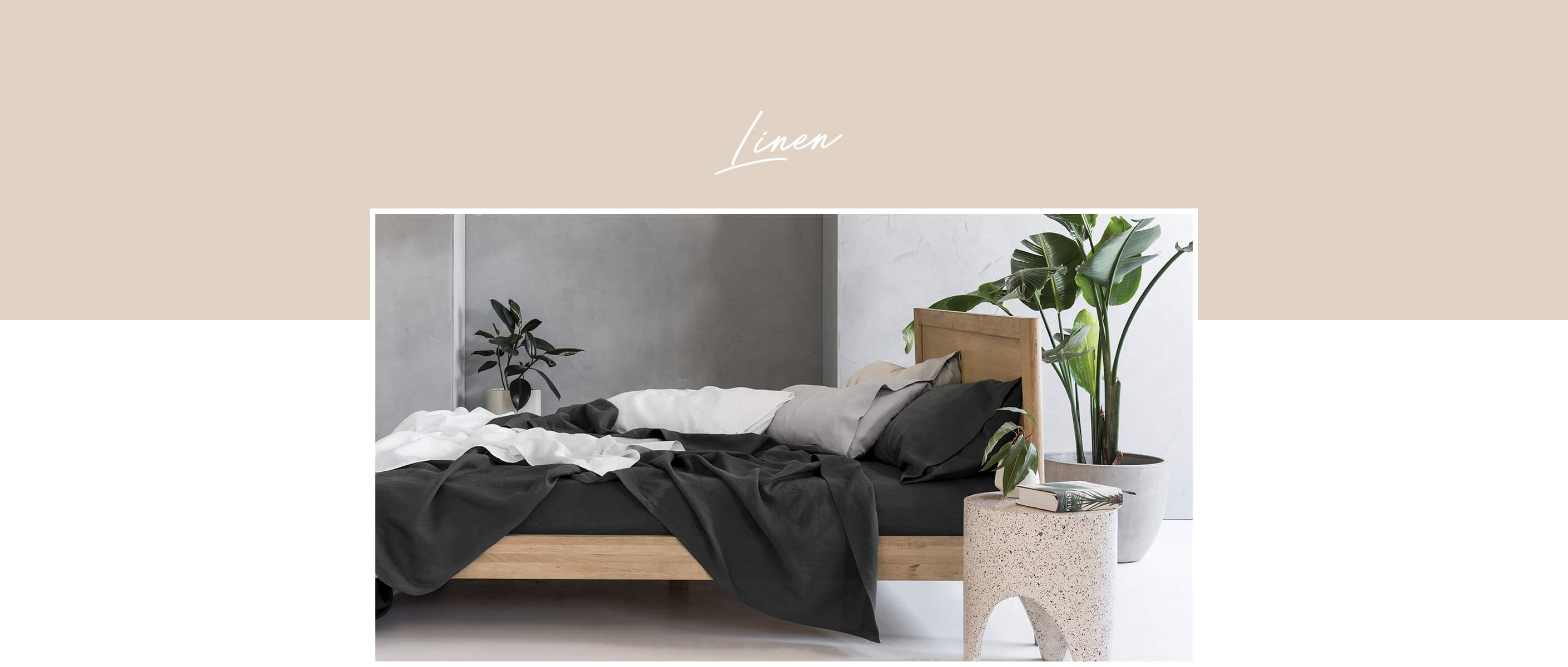 Linen is made from flax plant fibres – not cotton. This historical textile offers a luxurious yet rustic feel.
A true investment, linen lasts a lifetime, becoming softer and more absorbent over time and the more you wash it.
CARE
Wash linen in a gentle cold or lukewarm cycle, with mild detergent to protect its fibres.
When your linen is new, we recommend tumble drying on a low setting so it softens faster.
Remove from the dryer while still slightly damp and hang to reduce wrinkles and stiffness.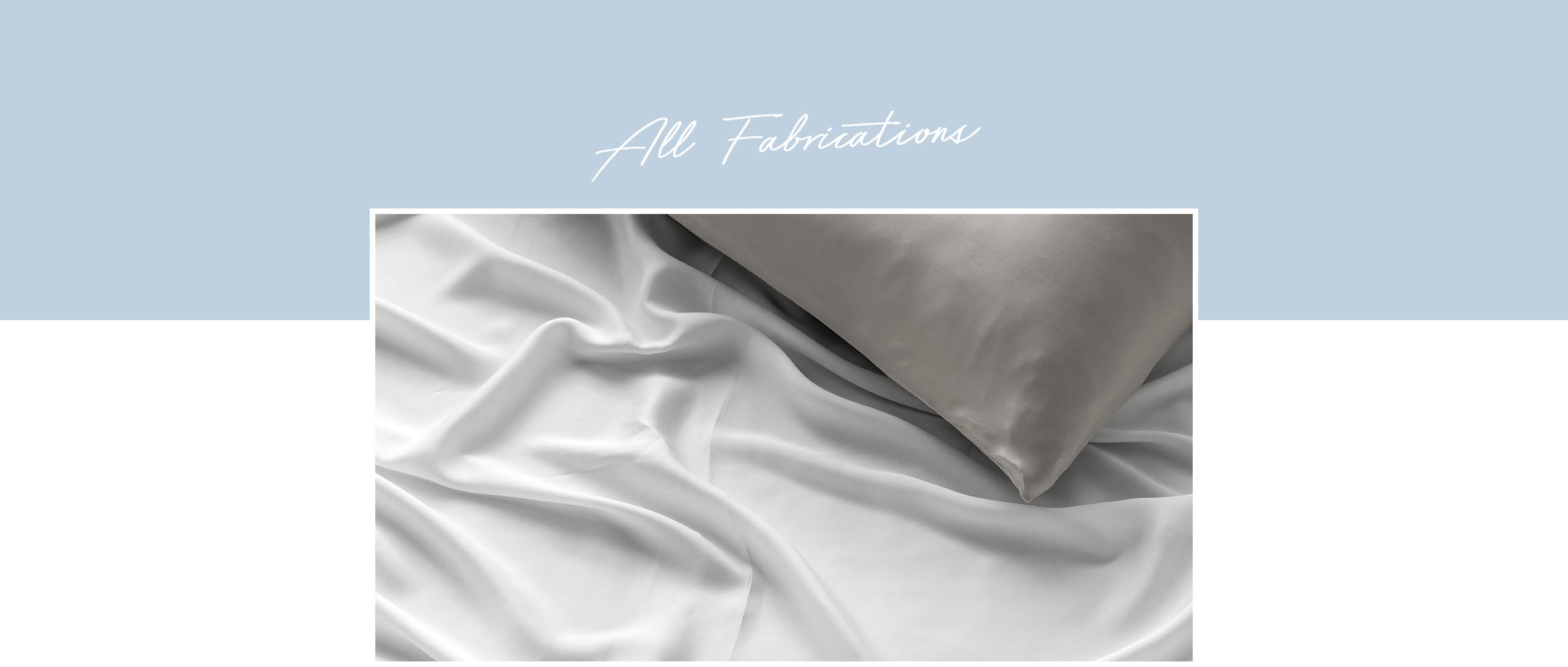 CARE
Don't use fabric softener (or dryer sheets) as they coat and weaken bedding fibres.
Have at least 3 bedding sets on rotation to give them a break and longevity. One on the bed, one in the wash, one in the cupboard.
Fold your sheets and store them inside a pillowcase for a neat and organised linen cupboard and easy access!
WARNING
Some lotions, face creams, cleansers or soaps can act like bleach and ruin nice sheets. If using products like Benzoyl Peroxide, Retin-A or Alpha Hydroxide, avoid buying coloured bedding. Stick to white towels and sheets so bleach won't show up.