Our Journey & Commitment
At Linen House we understand the importance of our approach towards being accountable for our business operations and impact on the environment. As a company we are constantly undergoing in-depth reviews and audits of every aspect of our business such as: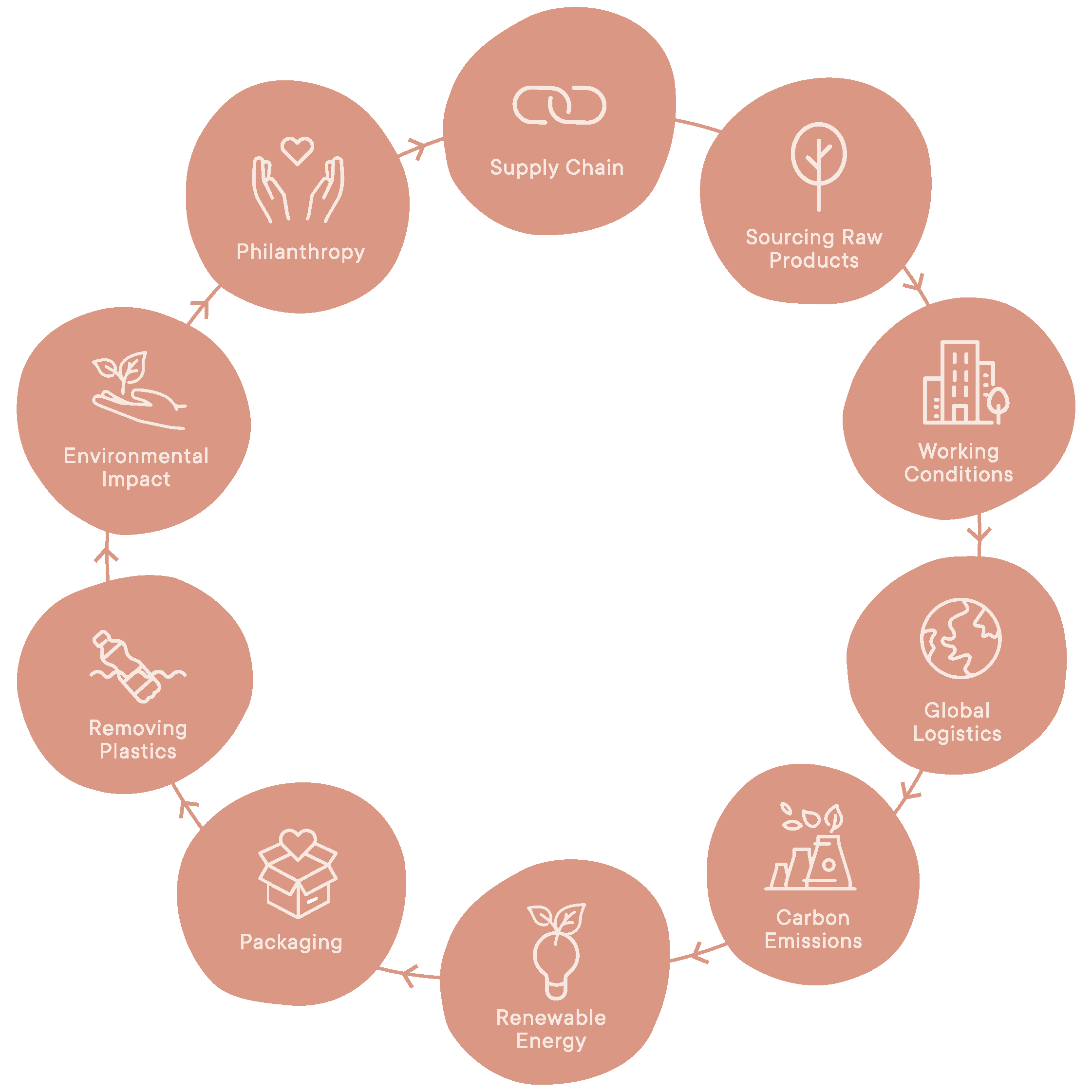 Staff attending a climate change event.

At Linen House we are proud of our approach towards corporate citizenship and take responsibility for each decision we make and their impact on society and the environment.
We are inspired by B Corp's global movement using business as a force for good to build a more inclusive and sustainable economy and use their 5 pillar framework for our decision making.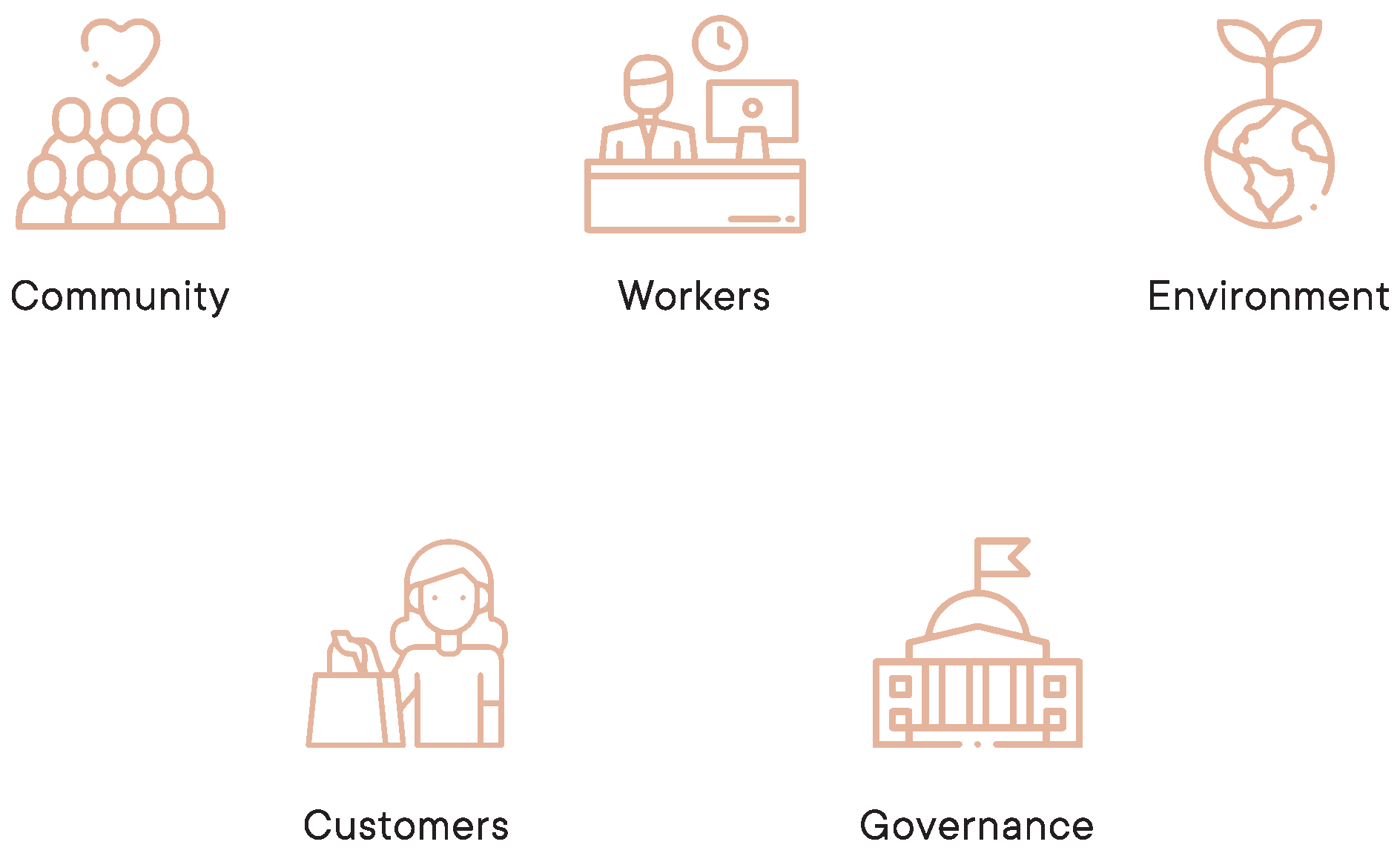 "We pride ourselves in our family based values and company culture and are constantly seeking ways to support our staff, partners, local, national and global community"
Scott Duncan, Strategy Manager

In the global textile industry Linen House is well known for our ethical business relationships, ensuring our suppliers are always treated with respect, paid fairly and on time. We consider them to be part of the Linen House family.
Having close and intimate relationships with our suppliers, our staff have been in their homes, they have been in ours. In some cases we have provided them with their first order in starting their own multi-generational family businesses. Many relationships have shared values and have lasted more than two decades. Alike, our headquarters working conditions are important for our family, ensuring conditions are favourable for comfort and productivity.
"Our main Indian agent is located in Delhi. The dad started the business and now both of his children manage it. They are lovely people who make me feel so welcome when I visit, and send their personal family updates every few months. Over the years I have met everyone within their families."
Karen Stewart, Senior Manager
---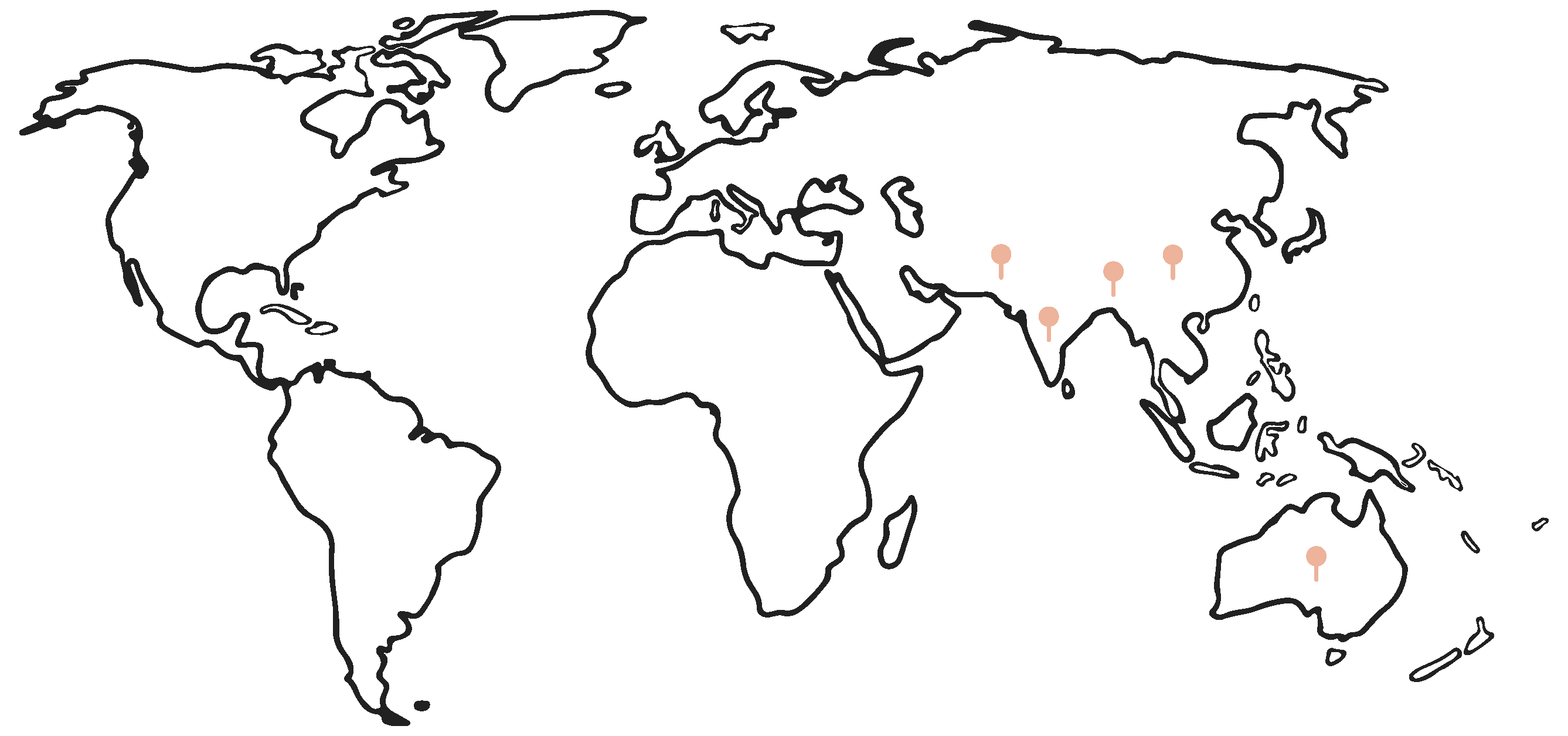 Our products are manufactured in China, India, Bangladesh, Pakistan, Turkey, Taiwan, Indonesia and Australia.

Since our inception in 1993, we have always had a strong approach through our relationships with suppliers via trading agreements focused on the following: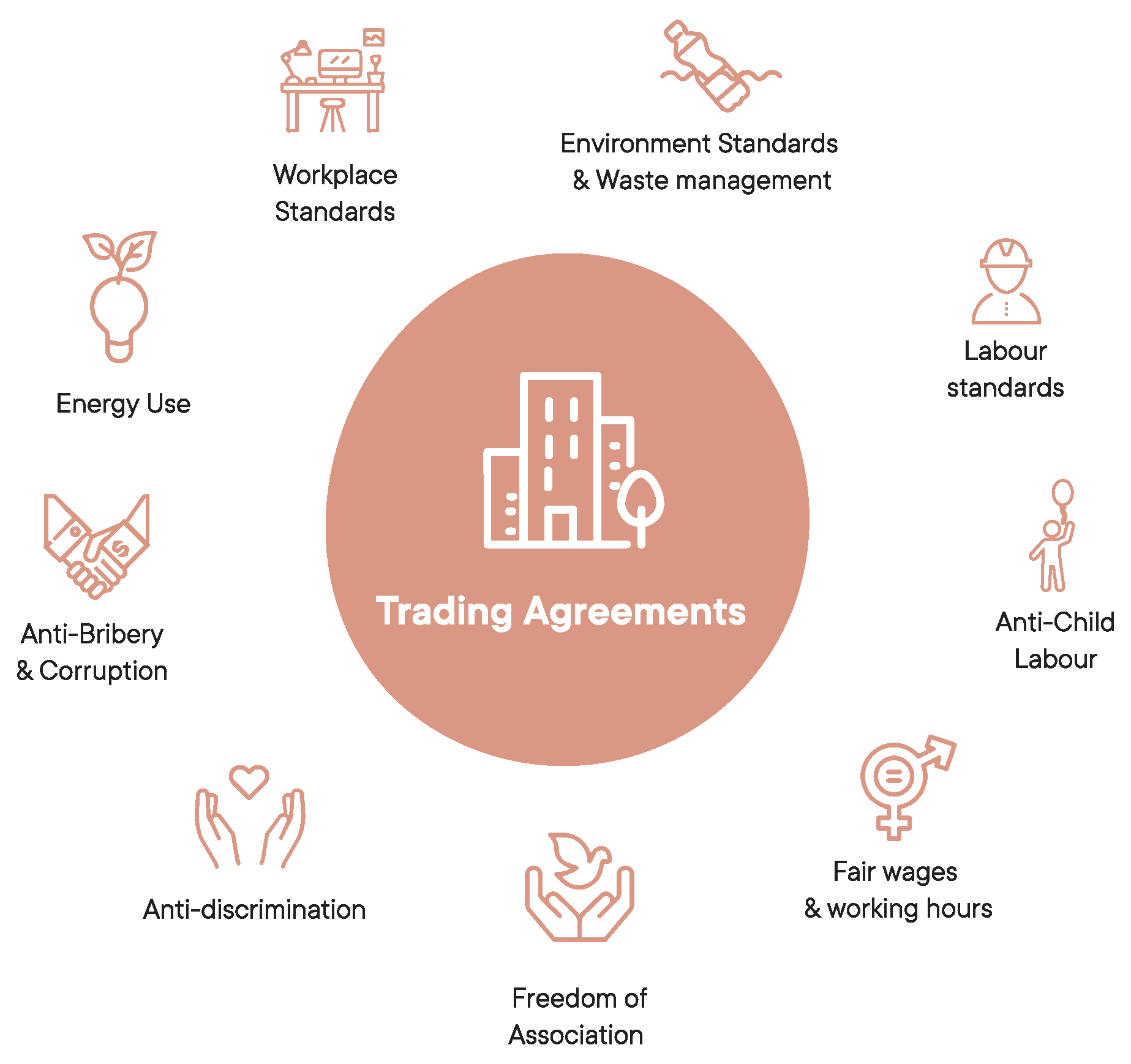 We know that with everything in life there is always room for improvement. Our ongoing reviews and audits look at numerous ways of improving our approach and creating new initiatives to do all we can to provide the best for people and the planet.

Linen House has always taken an approach to ensuring our products are of the highest quality in the following ways: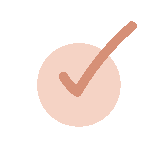 All product is tested by world governing bodies SGS or Intertek during production, this ensures the product delivered worldwide is not only produced to the best of standards but also to ensure no use of harmful dyes and chemicals.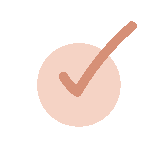 Dyes such as Formaldehyde and Azoic are toxic to the body and found in many fabrics being sold to consumers, and although there is a tolerance/allowance for a small usage for products, Linen House has a zero-tolerance for such dyes and chemicals.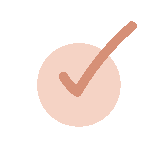 All products are tested again in Australia prior to being sent out to the marketplace.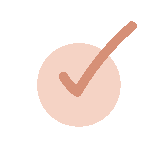 Linen House works with factories with sustainability and recycling policies, such as factories that have engineered water plants and recycle facilities to ensure contaminated waters and dyes used are not sent out in the environment, but recycled and reused in production.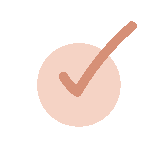 Linen House works with the following local and global organisations to ensure our practices are up to the highest standards.
SGS is known as the world's leading inspection, verification, testing and certification company. It is also recognised as the global benchmark for quality and integrity.
For over 130 years, companies around the globe have relied on Intertek to ensure the quality and safety of their products, processes and systems.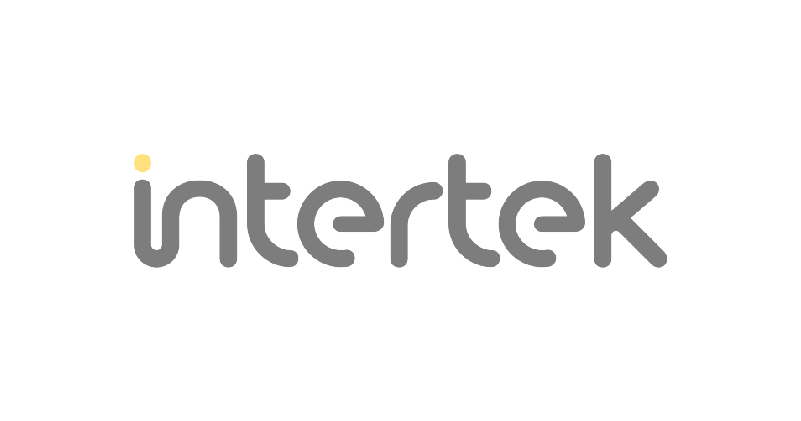 Intertek go beyond testing, inspecting and certifying products; they are a Total Quality Assurance provider to several industries worldwide. Through their global network of state-of-the-art facilities and industry-leading technical expertise they are known for providing innovative and bespoke assurance, testing, inspection and certification services.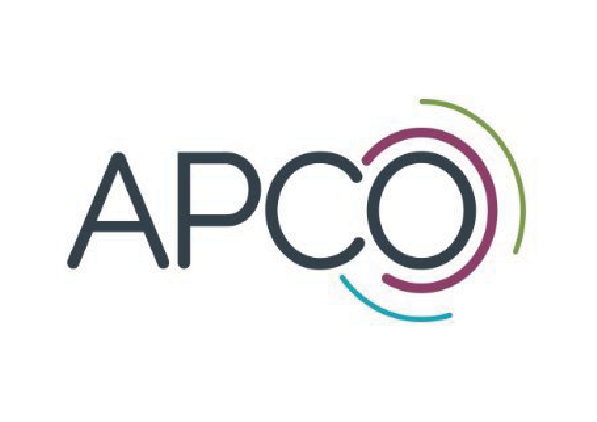 Australian Packaging Covenant Organisation is a co-regulatory, not for profit organisation that partners with government and industry. Working to reduce the environmental impact of packaging in Australian communities. APCO delivers a model of shared responsibility via the promotion of sustainable packaging activities that include sustainable design, recycling initiatives, waste to landfill reduction and circular economy projects.
Linen House has been a member of APCO Since 2007. Until 2019 all of our quilt covers, sheets and many other products were packaged in recyclable PVC plastic.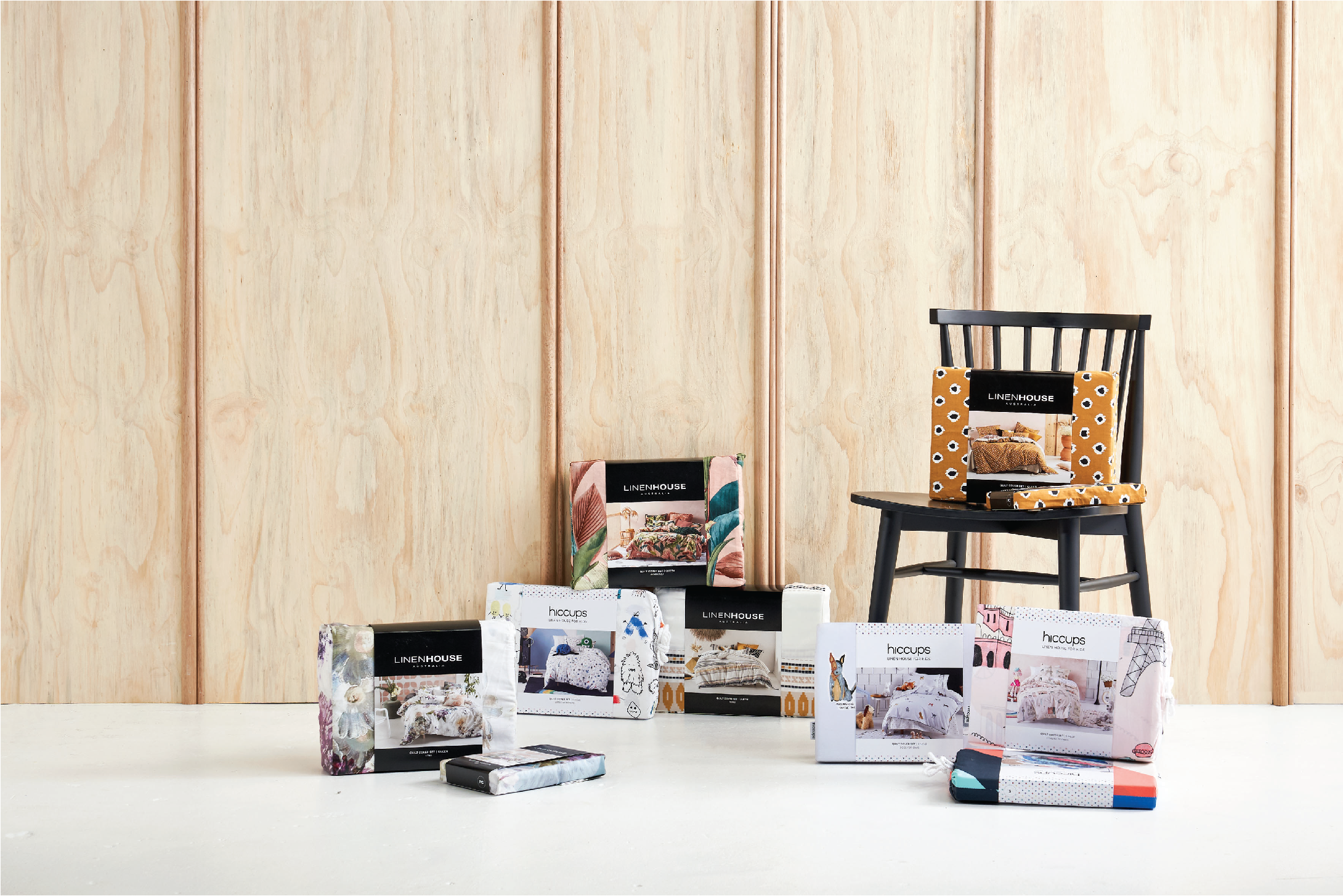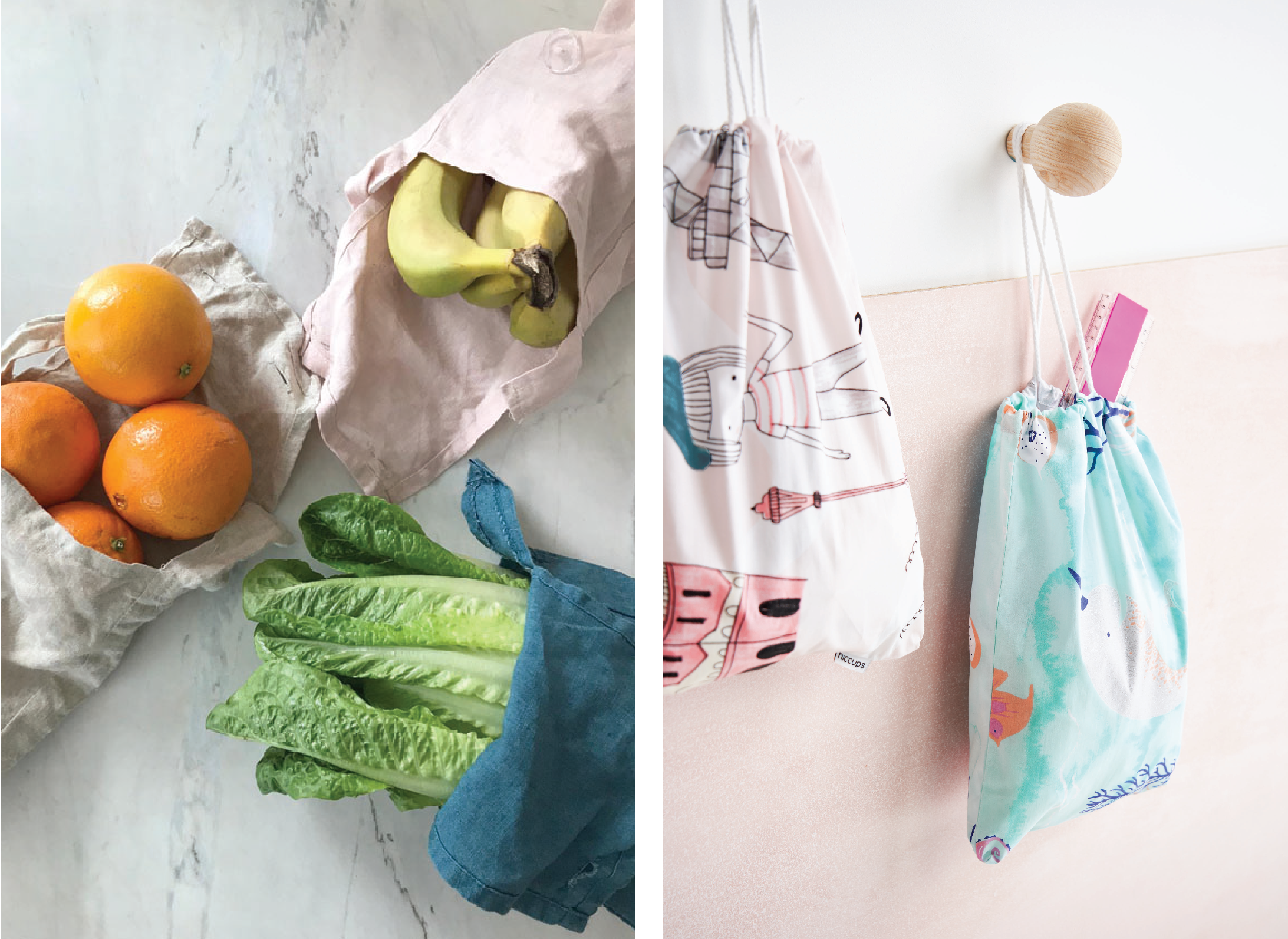 In 2019 Linen House made a company-wide commitment to reducing plastic into 2020 and beyond. 90% off our current range and new product coming is plastic free, the remaining 10% will be phased out in the short term future. We're incredibly proud of our new reusable and recyclable packaging, made out of the same material as our products.
2019 impact = 50,000 products
without plastic packaging
Hiccups and Linen House Kids packaging now comes in drawstring bags, which are perfect for a new school library bag or for swimming lessons. Linen House packaging comes in a button up bag, perfect for keeping your linen cupboard tidy or anything else.