RECIPE: Strawberry, Rhubarb & Balsamic Compôte RECIPE: Strawberry, Rhubarb & Balsamic Compôte
Inspiration | 21 December 2021
Every festive pavlova calls for a generous drizzle of this incredibly simple, four-ingredient compôte.
We've teamed up with recipe wizard Amanda of The Cordony Kitchen, who shares this winning recipe while creating an elegant, fun table aesthetic with key pieces from our current table linen collection.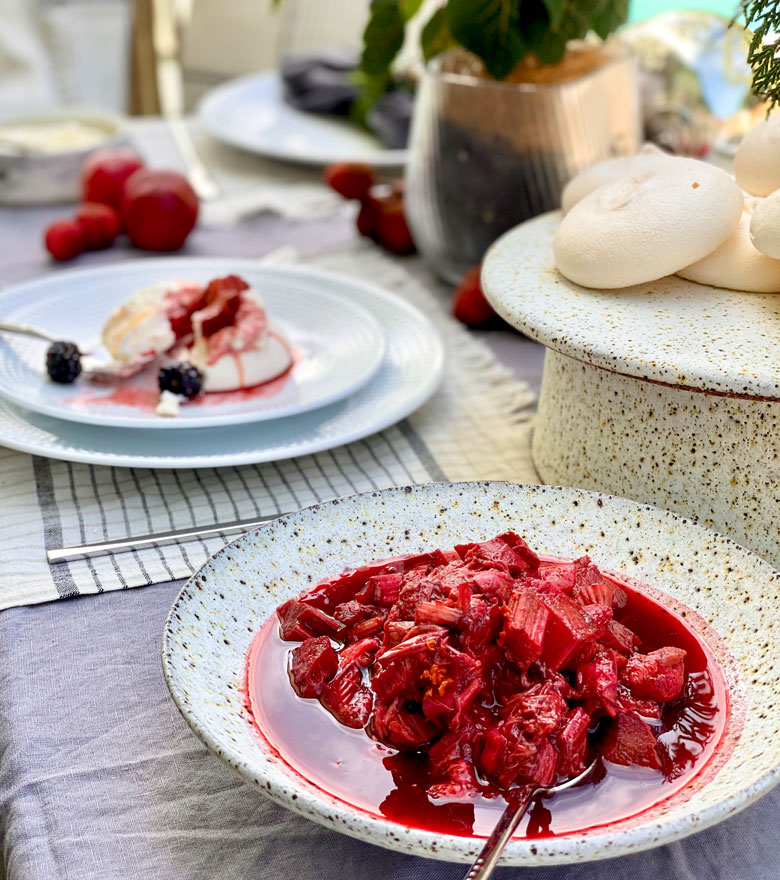 Strawberry, Rhubarb & Balsamic Compôte
Ingredients
200g fresh strawberries
300g fresh rhubarb
1/4 cup balsamic vinegar
2 tablespoons honey
Orange zest to garnish

Method


Preheat your oven to 180°C and have an oven-proof baking dish at the ready.

Wash, then cut rhubarb into 3cm pieces. Place into your baking dish.

Wash, then cut strawberries into quarters, add to the rhubarb.

Add balsamic and honey to rhubarb and strawberry mixture, and mix through.

Place in oven for 15 minutes. Stir through, and cook for a further 15 minutes.

Remove from oven and allow to cool.

Serve as a topping on pavlova. This compôte is also a delight served with your breakfast granola.




Shop this story >

Shop our extensive table linen range of tablecloths, table runners, napkins and placemats here.

Shop our range of chic vases here.