RECIPE: Zesty Potato Salad RECIPE: Zesty Potato Salad
Home Hacks | 1 December 2020
Delightfully tangy and deliciously layered, this potato salad is a fresh take on the traditional sort. It's also a sublime work-from-home lunch and a marvellous side to your summer spread.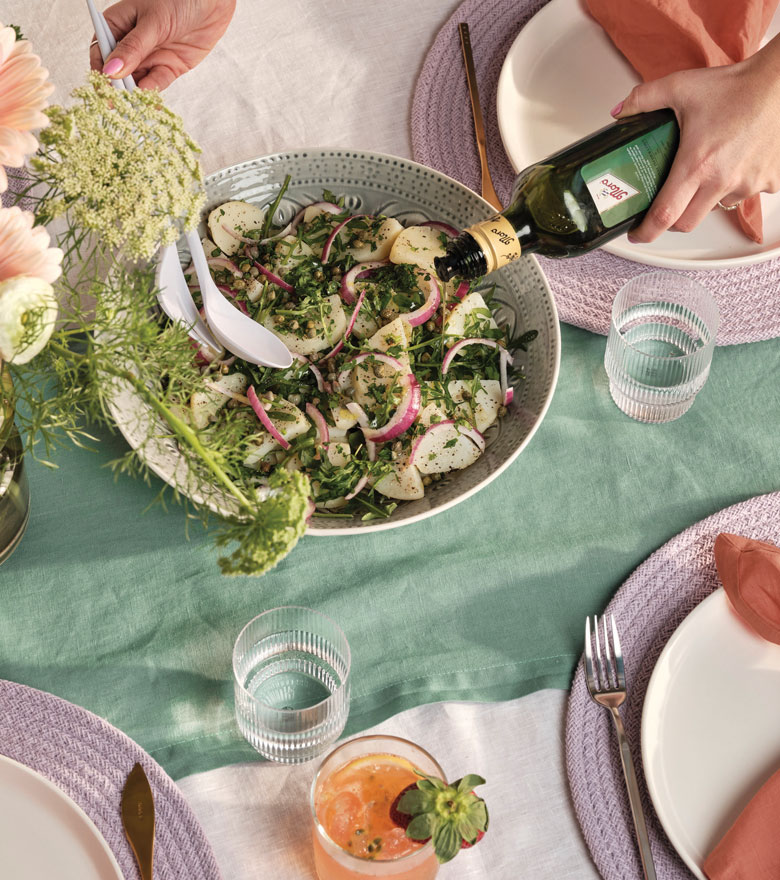 Zesty Potato Salad | Serves 4
Ingredients
4-5 large dutch cream potatoes
1/2 teaspoon sea salt, for boiling
Generous amount freshly ground black pepper
1 tablespoon apple cider vinegar
4 tablespoons extra virgin olive oil
1 tablespoon Dijon mustard
1 tablespoon capers
1/2 parsley, chopped
1 small red onion, finely sliced
1 packed cup rocket
Method

Place potatoes in a medium saucepan, cover with cold salted water and bring to a boil on medium-high. Once boiling, remove lid and reduce to a simmer. Cook until potatoes are tender with the touch of a fork. Drain and allow to cool.
As potatoes boil, make dressing. Combine olive oil, vinegar, mustard, salt and pepper in a sealed jar and shake vigorously. Taste for seasoning and adjust if necessary. Set aside.
Once potatoes are cool enough to handle, slice or cut (as you prefer) and transfer to a large bowl.
Pour half the dressing over potatoes, season liberally with sea salt and pepper, and toss to combine.
Add capers, parsley, red onion and half the rocket, and toss to combine.
Add remaining dressing and a touch more rocket – not too much, just to accent the potato. Toss to combine.
Taste salad for seasoning and adjust if necessary.
Buon appetito!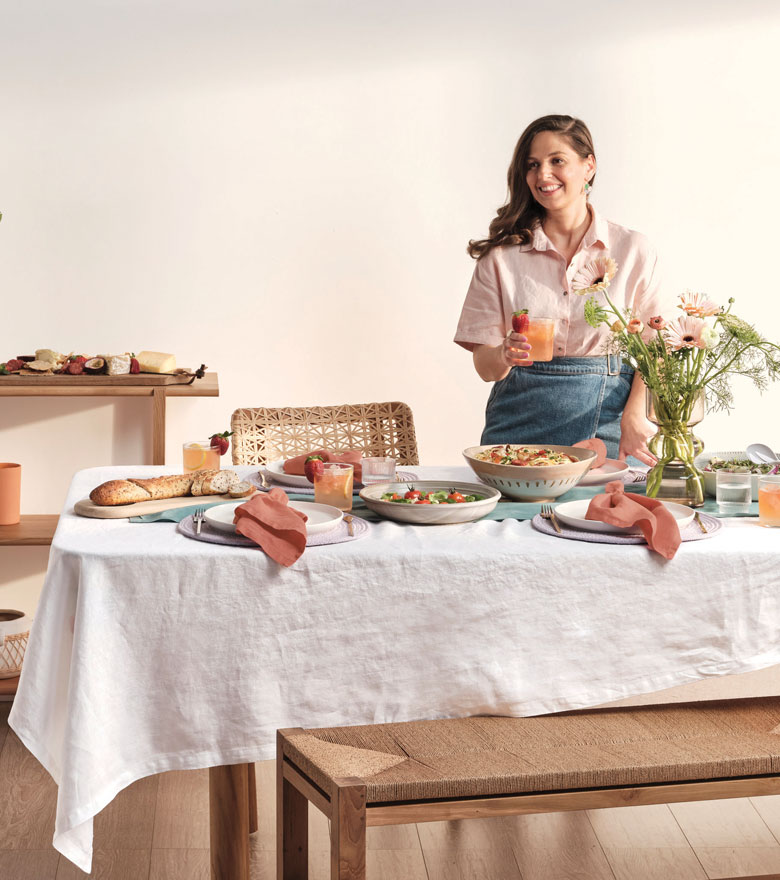 Shop this story >
Shop our extensive table linen range of tablecloths, table runners, napkins and placemats here.
Shop kitchen aprons and tea towels here.
Shop for oven gloves and pot holders here.
Find your next stylish range of servingware here.